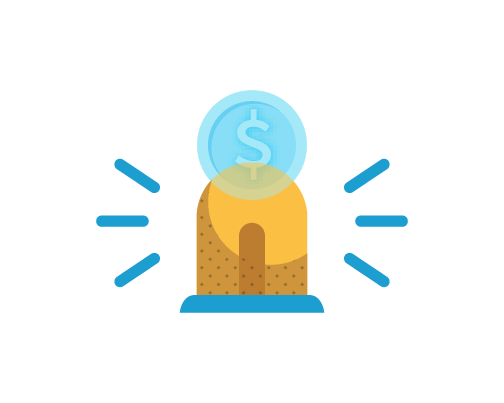 In March 2020 we released a $500,000 scholarship fund. With this, we helped more than 150 students access our programs. This is why we've released an additional $500,000 in scholarship funding, bringing our total contribution to $1M
These scholarships will offer partial tuition coverage, and are intended to help recipients develop skills that will allow them to launch new careers and get back to work during these unsettling times.
Part-time course Scholarships
Scholarships of $750 are available towards any of our part-time courses. Simply submit a short written essay explaining how COVID-19 has impacted your employment or studies as you register for the course. Scholarship submissions for part-time courses are evaluated and awarded on a weekly basis, however note that you must apply for the scholarship at least one week before the program starts in order to qualify.
Full-time Bootcamp Scholarships
Scholarships are available in varying amounts, up to $5,000 towards our Data Science and Web Development bootcamps. You can apply for a scholarship during your application process, by submitting a written essay explaining how you've been impacted by COVID-19 and how the skills you'll learn at Lighthouse will help you in your career.
Scholarship submissions for full time programs are evaluated one month before your program start date, and are announced the same week. The deadline to apply for a full time scholarship is one month before the start of your program (the exact scholarship deadline date will be displayed on the submission page based on the program date for which you've applied). In order to be considered for a full time scholarship, you must have met the following criteria by your cohort scholarship deadline:
Submitted an essay
You must have completed the admissions process and been accepted to bootcamp
Paid your deposit
| COHORT | SCHOLARSHIP DEADLINE |
| --- | --- |
| January 4 ,2021 | Friday, December 4 |
| February 1, 2021 | Friday, January 1 |
| March 1, 2021 | Friday, January 29 |
Please note that the admissions process takes 1-2 weeks to complete, please apply at least 2 weeks before the scholarship deadline to allow enough time to complete the criteria.
You'll be notified if you are a scholarship recipient 3 weeks before your bootcamp start date. While our goal is to help as many people as we can, this scholarship, unfortunately, is not guaranteed. We understand there is a large financial implication to taking bootcamp, and not getting the scholarship may be an impediment to your learning. We are happy to help discuss financial options (see our financing guide), and will refund your deposit if you are unable to attend bootcamp.
Empowering our students with the skills they need to launch new careers is what we do at Lighthouse. In these unprecedented times, we hope that this scholarship fund will allow us to bring new career opportunities to those who need it most.
*PLEASE NOTE THAT LIGHTHOUSE'S PREVIOUS UNDERREPRESENTATION SCHOLARSHIP HAS BEEN PUT ON HOLD WHILE WE OFFER THIS COVID-19 RELIEF SCHOLARSHIP.*