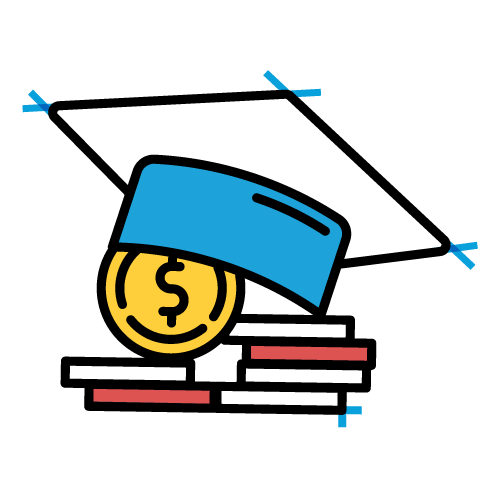 These programs are bridges that connect students to successful careers in tech. Sometimes, these bridges need more fortification, so that they're sturdy enough to support a wider variety of journeys. With this in mind, we're launching our Flex Scholarship initiative. These scholarships will provide selected eligible students with $3,500 to be put towards the cost of the Web Development Flex Program.
Who's Eligible for a Flex Scholarship?
Our world has been moving through a clear trajectory where digital skills are becoming increasingly valuable to every industry across the board. In contrast, the pandemic has made certain industries a lot less stable. For those of you who have historically worked in industries that are disproportionately impacted by the recent economic upheaval, we want to help. These industries can include:
retail and wholesale
hospitality and food services
travel and tourism
oil and gas
manufacturing
healthcare
Working in an industry where there are concerns of economic stability can be a major reason to consider reskilling into tech. But maybe there's another reason you're looking to transition into a different career. We'd also like to help if you're:
unemployed
underemployed
in a career where you can't balance family obligations
Whether the previous categories have resonated with you or not, we'd like to hear from you. Anyone that wants to change careers due to instability, industry anxieties, or poor career-life balance is encouraged to apply for the Flex Scholarship.
How Do I Apply for a Flex Scholarship?
To apply for the Flex Scholarship, we ask that you write a letter that details your current situation and outlines why exactly changing your career is important to you. This letter should include key information like:
what industries you're working in and have historically worked in
whether you're unemployed or underemployed
whatever else you believe is relevant
When applying for the Web Development Flex Program, start completing your application normally. Before submitting, a button for scholarship application will be shown. There, you can self-select and upload your letter.
The admissions process can take up to 2 weeks to be completed. Please submit your application, including scholarship letter, at least 2 weeks before the scholarship deadline. This allows enough time for our admissions team to process and review your application.
| COHORT START DATE | SCHOLARSHIP DEADLINE |
| --- | --- |
| July 19 | Friday, June 18 |
If you're accepted into bootcamp, you'll be notified within one week of your acceptance if you have been selected to be a recipient of the Flex Scholarship. You will then have two weeks to pay your deposit, which will confirm your spot in the program.
The intent of this scholarship is to make digital skills training as accessible and inclusive as possible. However, the limits to our resources mean that this scholarship is unfortunately not guaranteed. We understand that not receiving this scholarship may impede your ability to join bootcamp. If you're unable to attend bootcamp, your deposit will be refunded.