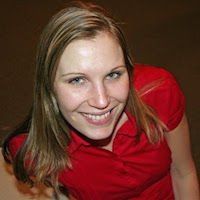 Join us Friday, May 16th from 4:00pm - 5:00pm at Lighthouse Labs with Charlyne Fothergill, Program Director at Growlabs! She will share her expertise in entrepreneurship, the tech industry, and accelerators.
If you want to know what it takes to bring a startup to the next level, this is a can't miss! Limited tickets available, register here.
Topics
Charlyne will cover all things incubator and accelerator, including:
What are the role of Incubators and Accelerators in the startup scene?
What is their future as the ecosystem grows?
Who are some of the major players in North America?
How do they work with each other?
When should you consider choosing an Incubator or Accelerator program?
What should you consider when choosing and Incubator or Accelerator program?
Some tips to polishing your application and rocking your interview
About Charlyne
Charlyne Fothergill combines her passion with business and entreprenuership as GrowLab's Program Director. She has overseen five cohorts and is well connected with Incubators around the world. Prior to GrowLab, Charlyne Fothergill spent her career as an HR Generalist working in rapidly growing companies. She has a proven track record in recruiting talent across industries including tech.